Hotel Booking
The special hotel rate is available for Bari-Ship visitors! Please contact our official travel agent now and reserve your room! Please download the forms below for booking.

※Any case you need to change any condition(Guest name, Room type etc.) after the booking, please contact official travel agent immediately. Cancellation/Special Handling fee may be charged according to the policy.
※Free shuttle bus service from Matsuyama to the venue will be available only for the guests who book the hotels in
Matsuyama City through the official travel agent. Please apply with using another forms below(Shuttle Bus Service
Apply Form).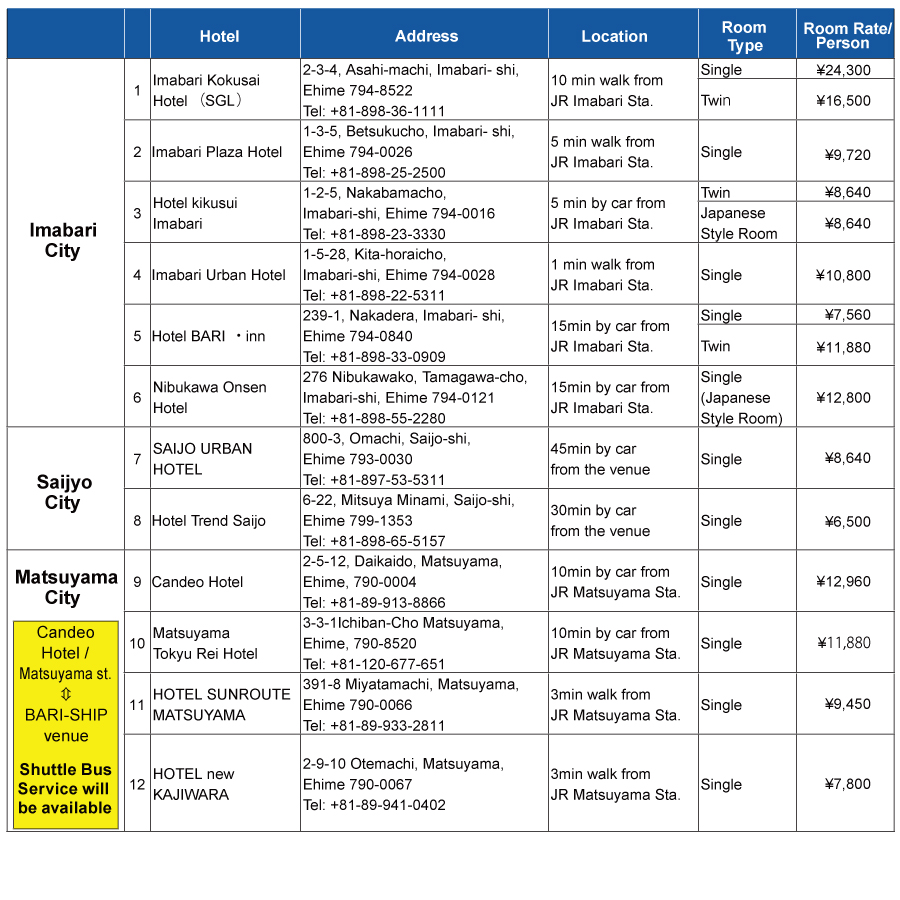 Booking Form
Please download the form from below and send it back to our official travel agent.
Shuttle Bus Service Apply Form
Official Travel Agent

Fuji Travel Service IncAttn: Mr. Izumi, Mr. Yasui
235, Kitashinden, Saijo City, Ehime, 793-0028 JAPAN

TEL: +81-897-47-0744 E-mail :

[email protected]